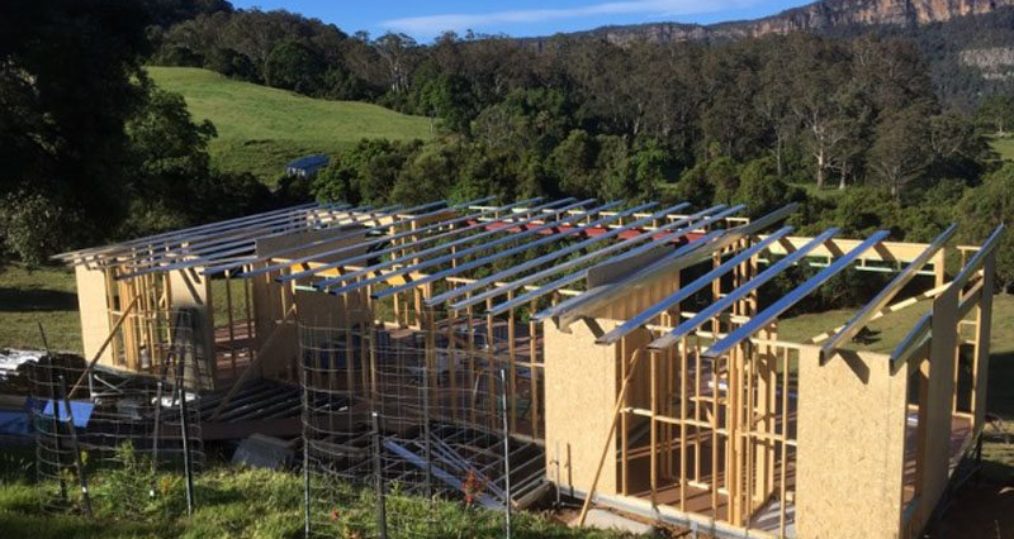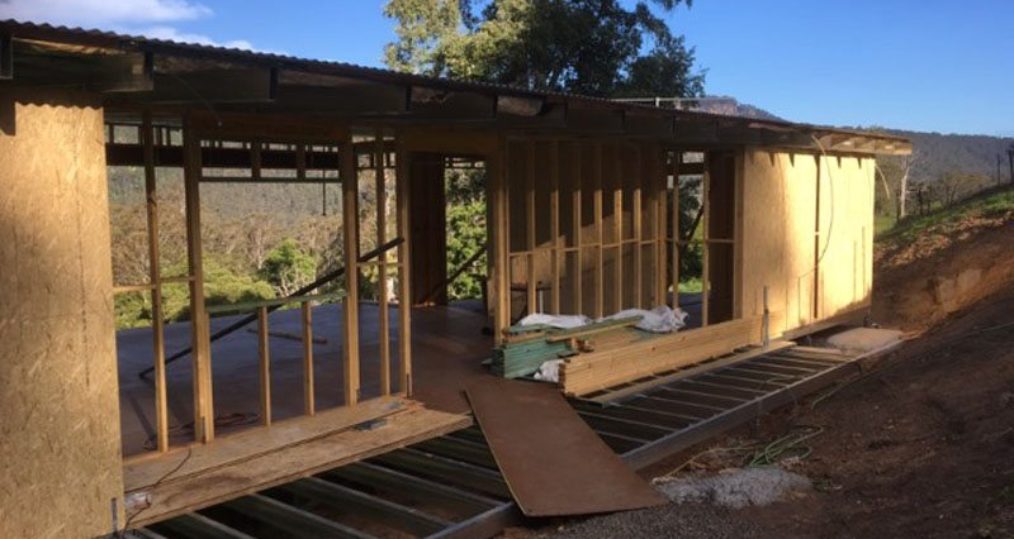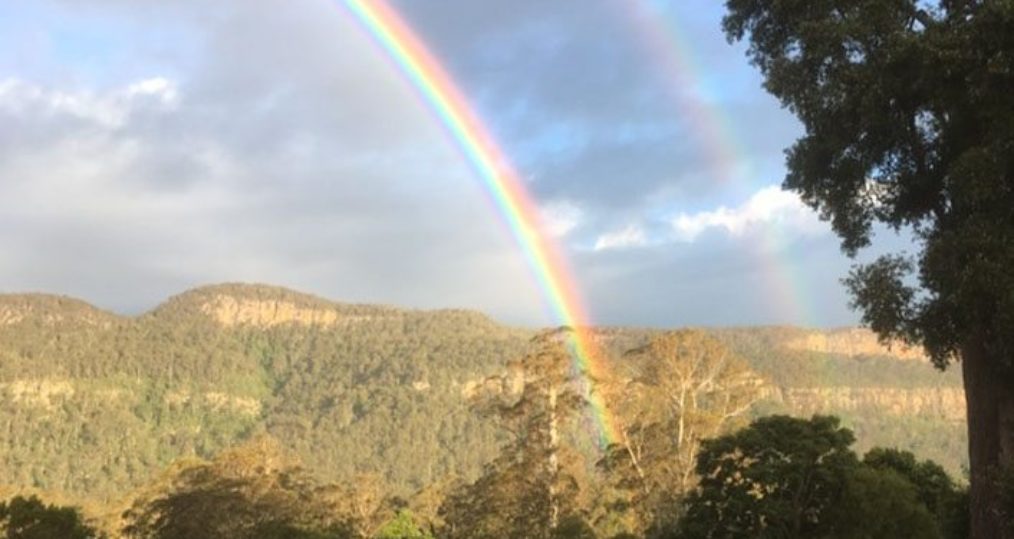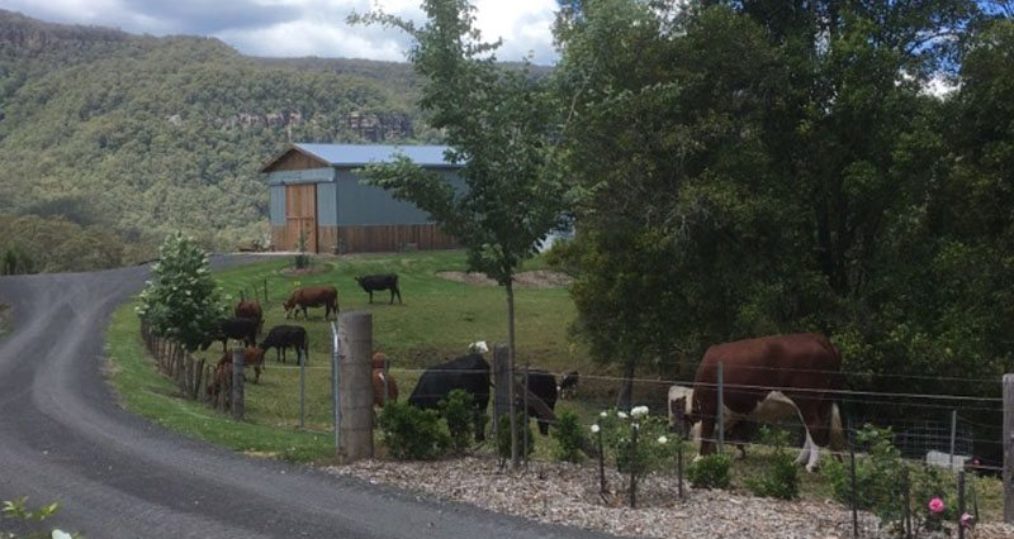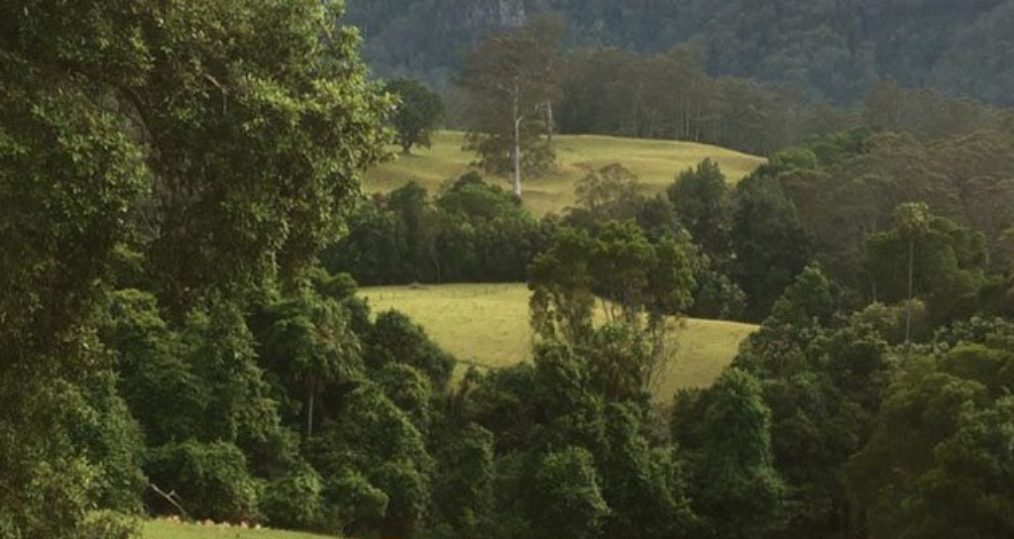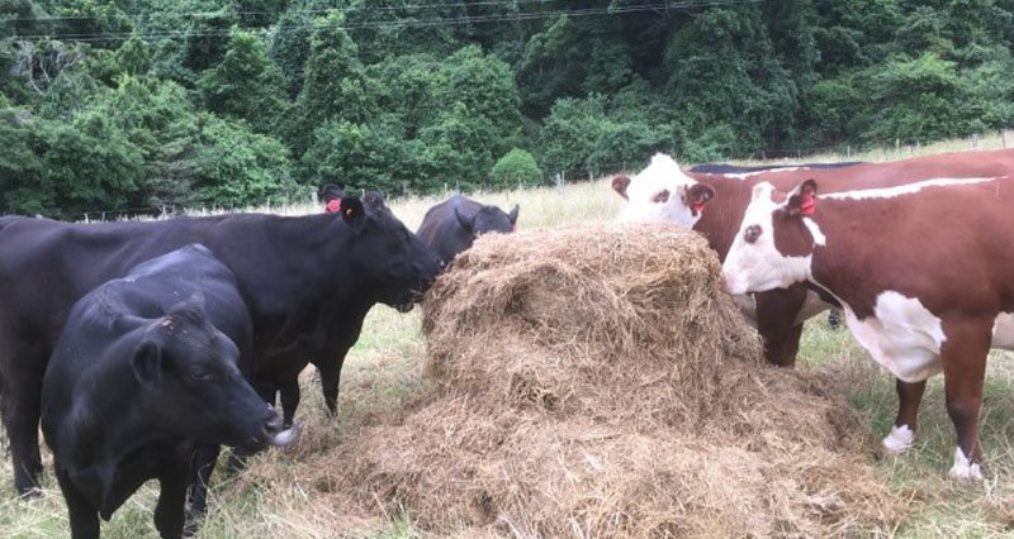 Christmas Greetings and News from Amaroo Valley Springs
As you can see, the two cabins (both with amazing views) are now leaping out of the lush green ground.
Both cabins now have walls and the start of a roof…not long now until completion.
The cows enjoy the lush green grass, the views, rainbows after a lovely summer soak and for a Christmas treat they have been treated to a bail of silage hay – they love it!
Have a brilliant Christmas and a happy New Year, we looking forward to seeing you in 2017.
Andy and Mark