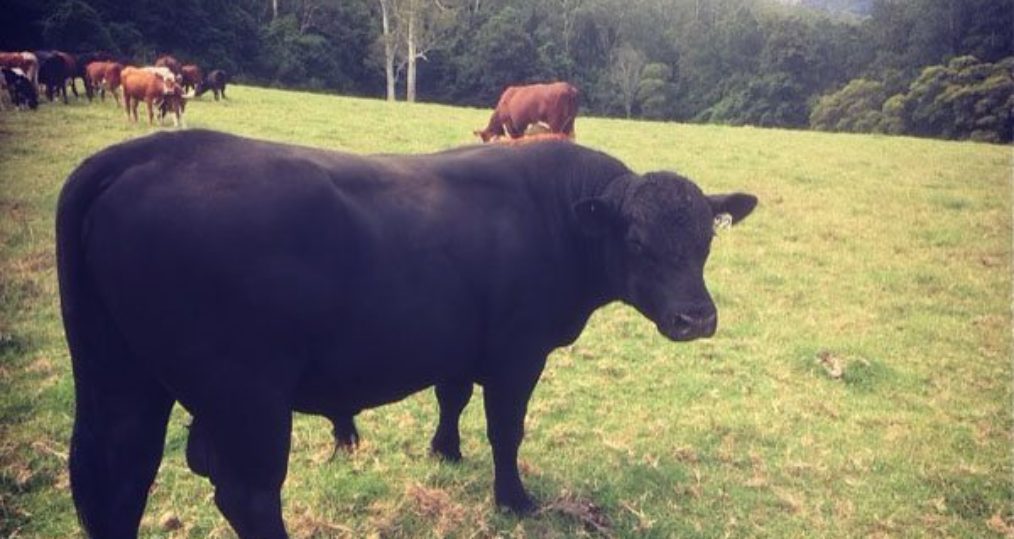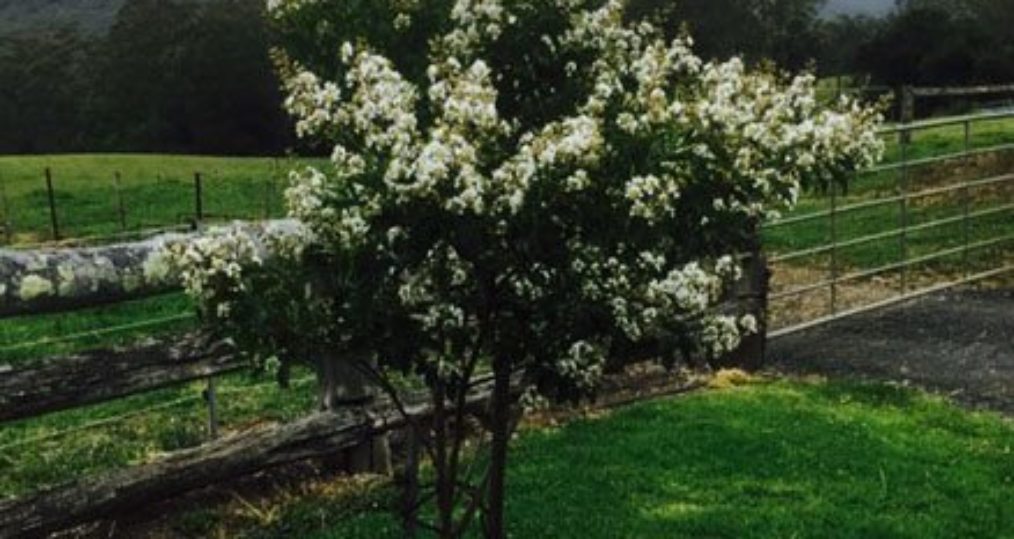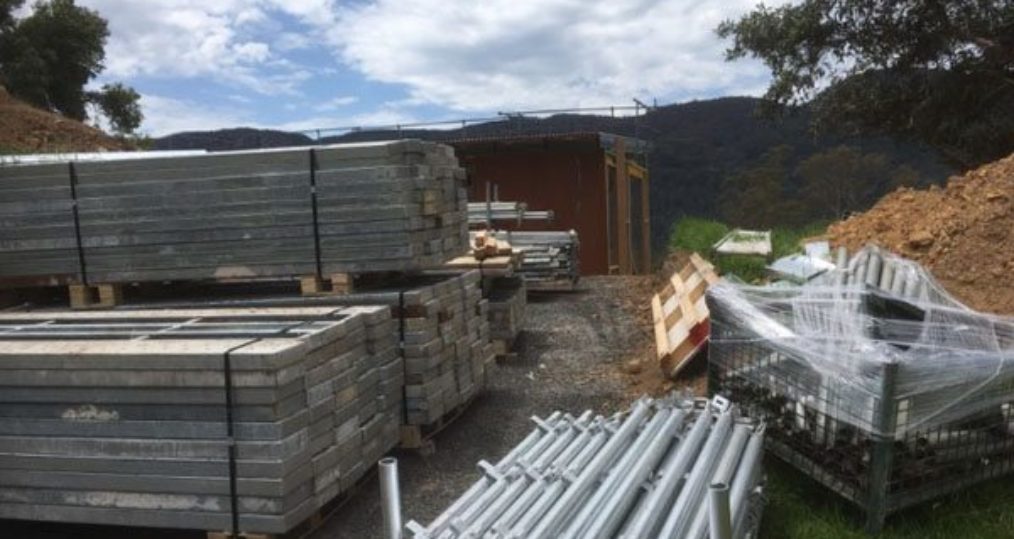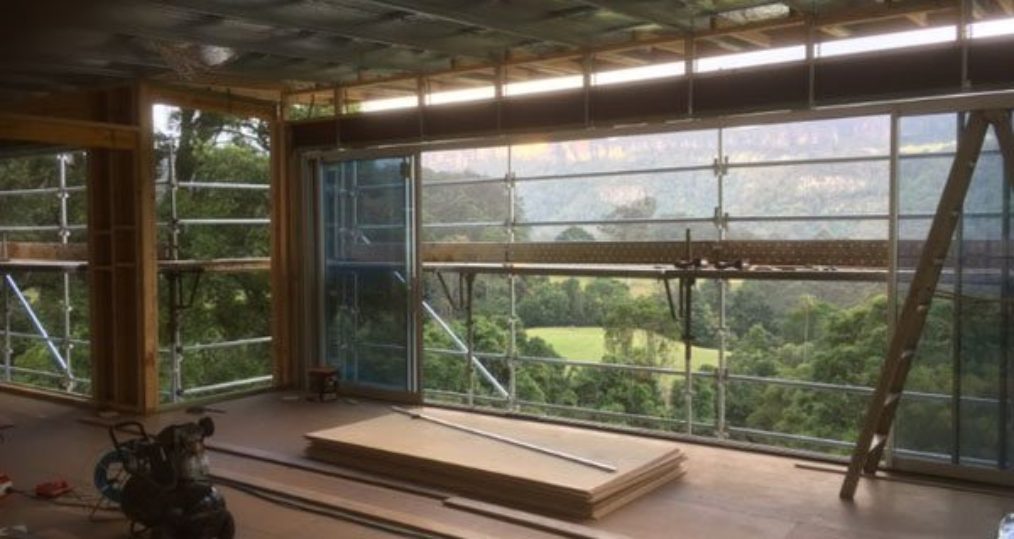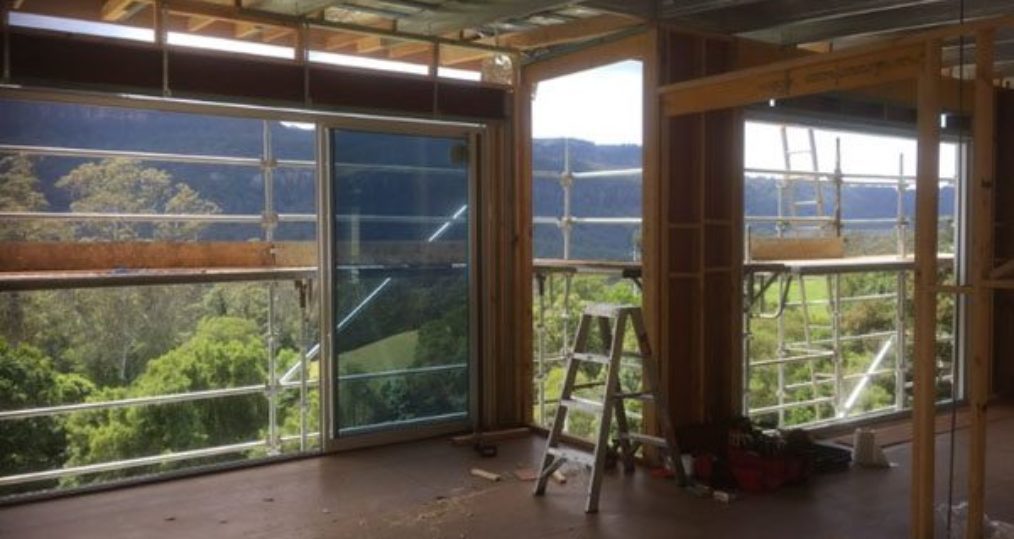 Happy New Year from Amaroo Valley Springs Farm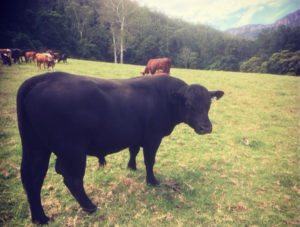 Happy New Year!
Here's the latest news from Amaroo…
Farm Update
Bullsy (Ballsy) pictured left has just joined the girls. He is a Black Angus and has no less than 27 ladies to play the field with…
 The Crepe Myrtle has been flowering for the last few weeks with an amazing display of white flowers.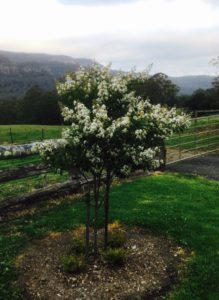 Our Instagram is now up and running so please follow us here:
Amaroo Valley Springs Construction Update
The scaffold has arrived and has just been erected around one of the cabins so we can begin work on the outside viewside.
The big sliding doors have been installed and the rest of the big window frames have gone in ready for glass
We are about to clad the outside viewside with some amazing spotted gum hardwood…stay tuned for those pics in a couple of weeks.
We look forward to opening in 2017 and to sharing our piece of paradise with you
Andy and Mark