Luxury Retreat Kangaroo Valley
Welcome to our paradise! We discovered 160 acres in this hidden valley with breathtaking views. The farm was a blank canvas with just a solitary dilapidated hay barn but we have transformed it with three luxury villas and beautifully landscaped spaces. Each fully appointed luxury cabin sleeps four adults. It's the ultimate farm stay and luxury retreat Kangaroo Valley has to offer.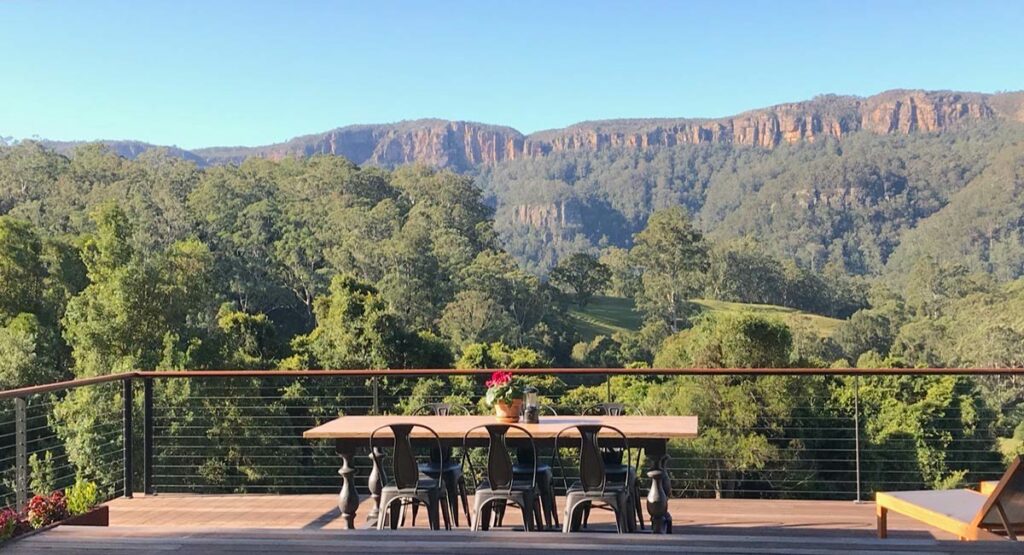 Amaroo Valley Springs is a working beef cattle farm of 160 acres in a stunning, secluded, majestic valley. The farm is surrounded by spectacular escarpments and the national parks of Morton and Buderoo.
Amaroo is full of amazing wildlife: echidnas, platypus, kangaroos, wallabies and wombats all frequent the farm. There is also a huge amount of birdlife; Lyrebirds, owls, eagles, parrots and swallows to name a few.
Book Now
All room rates are listed on our booking system.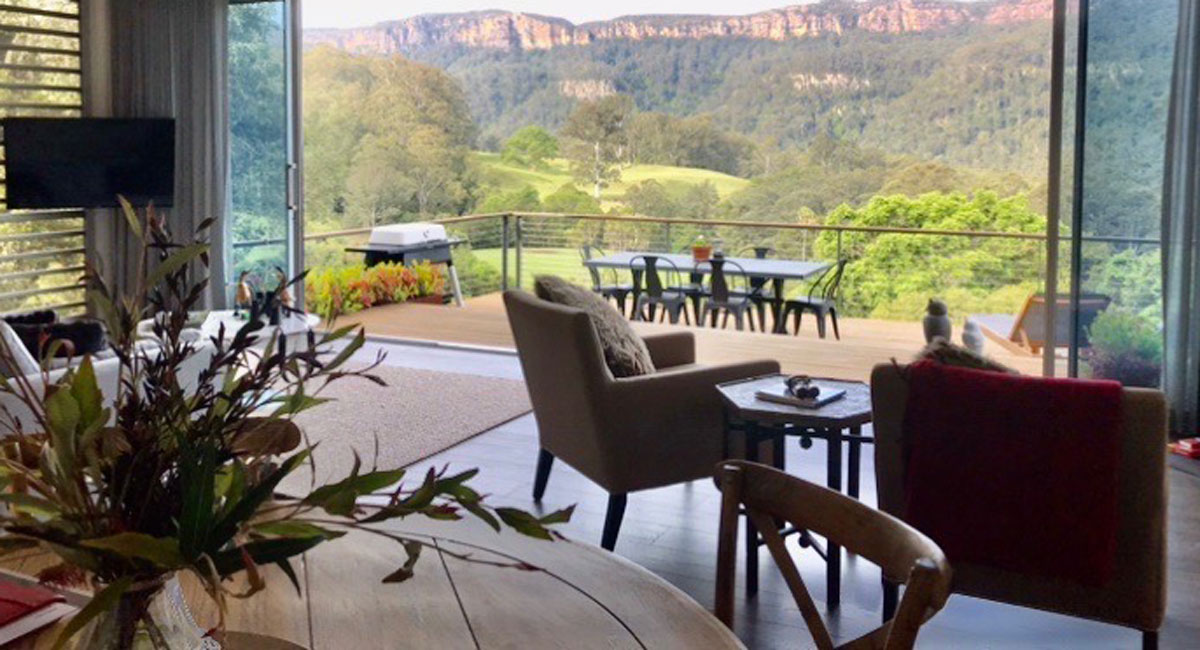 The farm is home to some huge old trees including red gums, blue gums and cedars; and amazing rainforest flora such as tree ferns, stags, palms and elkhorns.
Water on Amaroo Valley Springs comes from several small creeks, spring-fed dams and a kilometre frontage to the Barrengarry Creek fed from the Belmore Falls. We also have our very own waterfall.
Book Now
All room rates are listed on our booking system.
Things to See and Do at Amaroo Valley Springs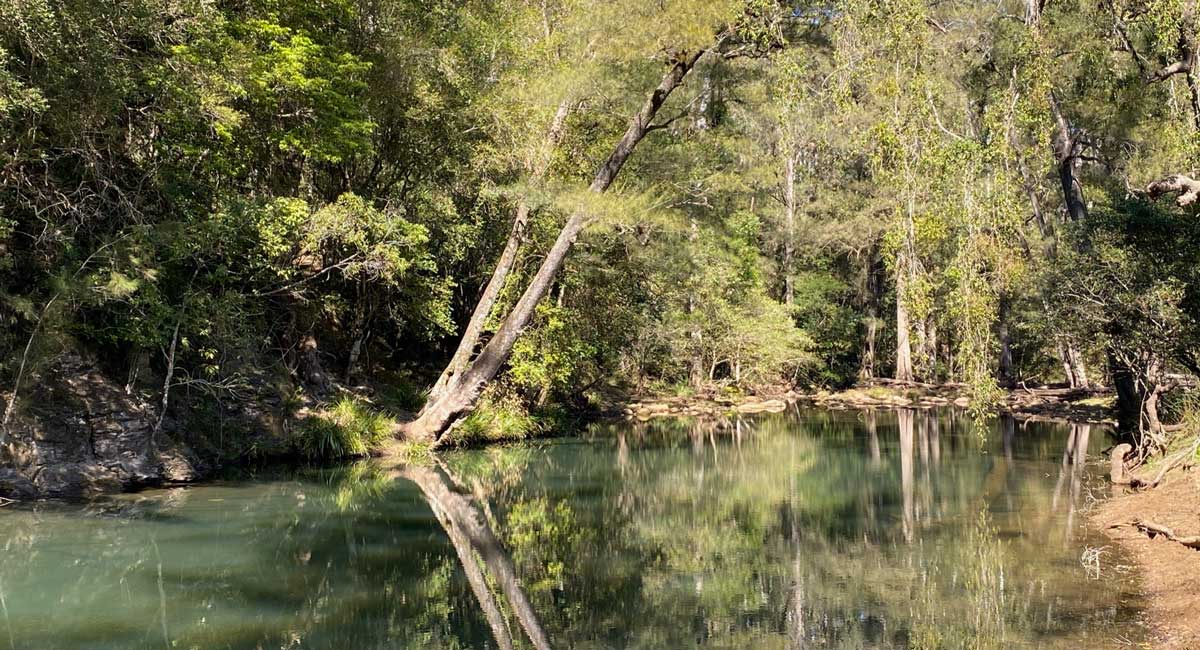 There is so much to do at our luxury retreat Kangaroo Valley. Explore the property, discover plants, trees and wildlife, picnic, sit and enjoy the sunshine, take a dip in the swimming hole, relax and watch the cows graze or bushwalk. You can also visit the interesting town of Kangaroo Valley with its many shops and delicatessens. It's an incredible place and we look forward to sharing our piece of paradise with you. Andy and Mark
Book Now
All room rates are listed on our booking system.